Fed Plans Two Rate Hikes by the end of 2023
The U.S. Federal Reserve (Fed) Federal Open Market Committee (F.O.M.C.) officials, who have not changed their 2021 and 2022 interest rate projections, anticipate two rate hikes before the end of 2023.
To be mentioned, now 11 of 18 members see at least two rate hikes as appropriate in 2023 vs. six members in March.
The median of Fed officials' previous projections showed that the central bank would not raise interest rates until at least the end of 2023. Now F.O.M.C. officials are predicting that there will be two rate hikes by the end of 2023, depending on the improvement that comes with the pace of vaccination.
The Fed raised the headline inflation expectation by 1% to 3.4 %, but in the statement written after the meeting, it was still emphasized that this increase was "temporary."
The US GDP growth forecast for this year was raised to 7% from the Fed's previous forecast of 6.5%. The unemployment forecast was left at 4.5%.
After two days of F.O.M.C. meetings, the Fed kept interest rates unchanged and did not change its asset purchase program. The Federal Reserve's post-meeting policy statement indicated that the U.S.U.S. economy had yet to make "substantial further progress" toward the Fed's goal of maximum employment. That meant the Fed is not yet ready to offer a schedule about when it will begin tapering its asset purchases.
Fed chief Powell elaborated that committee members agreed that sufficient progress is "still a ways off." But they'll continue to evaluate whether the standard has been met, meeting by meeting.
Powell: Tapering Will Begin in an Orderly, Methodical, and Transparent Manner
The Federal Reserve concluded its two-day meeting on Wednesday with higher expectations for inflation in 2021, along with an earlier timeframe for interest rate hikes.
Fed Chairman Jerome Powell, who was in front of the cameras after the Fed's interest rate decision, said that they revised the expectations for the U.S.U.S. economy upwards. However, he pointed out that the risks continue.
"The economy has clearly made progress," Mr. Powell said, noting that policymakers had debated how far the economy has traveled toward their threshold for scaling back $120 billion in monthly bond purchases.
"While reaching the standard substantial further progress is still a ways off, participants expect that progress will continue," he said. "You can think of this meeting as the talking-about-talking-about meeting if you like," he added following a two-day gathering of the Federal Open Market Committee.
When asked for details about when a "significant improvement" will be decided, Powell said, "It would not be right for me to give figures on this issue, it will be a decision that this committee will take together," and did not reveal the number that would be accepted as the definitive criterion on this issue.
It is so great to see the re-opening of the economy and to see people out living their lives again. Who doesn't want to see that?" Powell said in a news briefing after the end of the two-day policy meeting, though he noted central bankers would "drag our feet" in declaring any final victory over the virus.
Local Chip Move and Production Record From China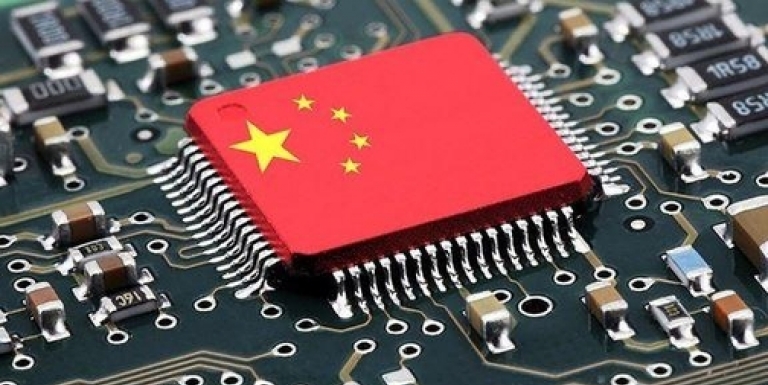 China produced nearly 30 billion chips in May, increasing its production by 38% compared to the same period last year. While China has produced a total of 140 billion chips since the beginning of the year, the country plans to support the local semiconductor industry and reduce its dependence on U.S.U.S. technologies.
Chinese President Xi Jinping has appointed Vice President economic adviser Liu He to lead the country's efforts to spur a new generation of chip development in self-sufficiency push. The Chinese president has long called upon his Harvard-educated adviser to tackle matters of top national priority, making him the chief representative in trade negotiations with the U.S.U.S. and chairman of the Financial Stability and Development Committee.
While Liu is tasked to undertake development and capacity work to manufacture third-generation chips, he will also work to formulate the political and financial support needed to achieve this technology.
The sanctions imposed under President Donald Trump affected Huawei Technologies' smartphone business, causing chip manufacturers to distance themselves from the company's HiSilicon subsidiary.
"China is the world's largest user of chips, so supply chain security is of high priority," said Gu Wenjun, chief analyst at research firm ICwise. "No country can control the entire supply chain, but a country's effort is definitely stronger than a single company."
The fact that Liu He, one of Xi's most trusted staff, was appointed to lead this project shows how important local chip production is.